11+ Intensive SUMMER COURSES
MONDAY 6Th AUGUST - Friday 24th AUGUST 2020
Ealing, London (W5)
10am- 3pm, Monday-Friday
Tel: 0208 242 4270
Our students have received offers from leading schools including: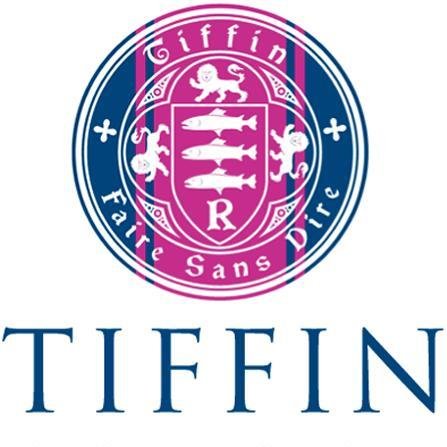 Do you dream of seeing your child pass the 11+ exam?
Do you wish to see your child being accepted into a top independent or grammar school?
Are you worried that they might not be fully prepared?
If so, register your child for our summer intensive 11+ course.
Why choose this course?
Year after year, our students have won both partial and full scholarships to prestigious British schools such as Harrow School, Westminster, Eton College, City of London and Merchant Taylor's.

Students applying to grammar schools, including those in Buckinghamshire, Slough and Hertfordshire, have done exceptionally well with one student scoring 178 in his Buckinghamshire exam beating our previous high scorer by an incredible 24 points and surpassing the pass mark by an impressive 57 points.

One of our students, Mohammed S, made national headlines when he passed his GCSE Maths exam whilst also preparing for his 11+. He had just four weeks to prepare for his exam and attended our 11+ summer course in order to improve his performance.

We use highly engaging tools, techniques and strategies to help students to progress quickly. This ensures that your child gets the results that they need to succeed in the exam and beyond.

The summer course is managed by our founder (Victoria) who has a superb track record of helping students to pass the 11+ exam and is supported by a team of handpicked tutors who are equally as skilled and experienced.

Additionally, our course provides excellent value for money because in addition to all of the support and tuition received during the course, students also benefit from 24 months access to our online revision programme (worth £320) as well as certificates and achievement prizes.

We go above and beyond and aim to do everything possible to help our students to excel.
"We had terrible experiences with tutors until Victoria stepped in... She knows what she is talking about, has a plan, and delivers. She is also attuned to the child and established a great rapport, firm but encouraging with our daughter.
In a class of her own!" Marion S, Fulham.
"Words fail me to say how grateful and thankful I am for your help towards Adeoluwa." Toyin A.
Her son was accepted into Eton College and St Alban's. he attended our 11+ Summer Course in 2016.
"Just to let you know that Adin has receivd offers from both City of London and Habs (Haberdashers')." Awais (11+ Dad, 2016)
Key Benefits:
Our summer course helps students to:
Significantly boost their vocabulary and understand the meanings of some of the most complex words that repeatedly appear in the exam.

Focus on improving in the areas that they're struggling with most.

Identify their strengths and weaknesses.

Improve their exam technique and master timing.

Understand how to answer challenging interview questions and effortlessly handle group interviews.

Learn from other students and study in a positive and encouraging environment.
Additional Benefits:
Small class sizes and a superb student-staff ratio. We have several experienced tutors on hand to help students with their learning. Students are taught in small groups of four which ensures that each child receives the support, attention and resources they need to flourish.

Personalised tuition and feedback. If your child struggles with a particular topic or makes consistent mistakes, we'll provide them with personalised feedback and support so that they make quick progress. We also relay feedback to you so that you're always informed about how your child is doing and which areas they need additional help with. That means you never have to worry about how your child is doing or wonder whether they're making progress.

Mock tests and practice papers. Students complete a pre-assessment before the summer school begins and they also sit a mock assessment at the beginning and end of the course. Feedback on their performance is given to parents which ensures that you can see exactly where your child's strengths and weaknesses lie. Students also complete weekly practice papers and receive detailed feedback on their performance.

Two free educational master classes are also provided. The master classes are designed to help students to fill their knowledge gaps and gain more confidence when answering entrance exam questions.
Gifts:
A complimentary goody bag, certificate and prize is given to every child who completes the course.
CURRICULUM:
Our experienced tutors are able to teach all four 11+ subjects.
When completing the registration form, you can select which subject(s) you'd like your child to study and you can also request that they focus on specific subject areas.
Verbal and Non-Verbal Reasoning including the CEM and GL Assessment formats.

English (superb composition and writing skills, persuasive writing, discursive writing, spelling, punctuation and grammar rules, mastering vocabulary, comprehension practice, and more)

Maths (including arithmetic, probability, ratio, geometry, algebra, long multiplication, division, worded maths questions and more)

Exam coaching (including confidence building, time management, preventing nerves and interview preparation)
Simply let us know if you have a preference for which subject(s) your child studies and we'll focus on those exact subjects during the course.
Please read the following FAQs to learn more about the course.
Frequently Asked Questions
Course dates (summer 2020)
August Course: 6th- 24th of August (15 days)
Hours: 10am-3pm, Monday- Friday, excluding weekends.
Location: Our course is held at St Benedict's Senior School in Ealing, London. The school is a five minute drive or 10 minute walk from Ealing Broadway station.
Course Fees
The course fee is £1,750. The fee is inclusive of all learning materials, tuition and resources.
Frequently Asked Questions
How is the day structured?
The course is held between 10.00 am and 3.00 pm each day. There is a 15 minute break and a 35 minute lunch break where students get the chance to take part in learning games and sporting activities such as football and basketball.
The day begins with an engaging learning activity which is designed to ensure that students are alert and ready to start the day. Students work through topics that they're struggling with in small groups and are also given personalised tuition to help fill in knowledge gaps and tackle areas that they're struggling with.
The course structure enables students to learn through a combination of one-to-one tuition, independent learning, peer support and group study.
Typically, students study Reasoning for one hour in the morning, followed by Maths and English tuition. Subjects are alternated each day so that our students remain as engaged as possible.
WHAT IS YOUR SUCCESS RATE?
We've maintained an average success rate of 94% since 2010. This reflects the percentage of students who received offers from their first or second choice school. We're incredibly proud of the achievements of our students and our success reflects their hard work and dedication as well as the willingness of our team to go above and beyond.
How do I secure my child's place on the course?
Simply click on the enrolment button above and complete the registration form.
A welcome letter will be posted to you which will include all necessary details regarding the course.
I'm worried about the distance. How can i commute to ealing?
We understand that the commute to Ealing can be difficult for parents who live outside of the local area or who have work commitments. To make things easier, it's advisable to ask a family member or friend to help.
Alternatively, please contact us to request that one of our tutors assists with picking up and dropping off your child.
HOW DO I COMMUTE TO EALING?
The closest tube station is Ealing Broadway. Central London areas such as Kensington, Marble Arch, Earl's Court and Notting Hill are between 15-30 minutes away so it doesn't take long to travel into West London. Furthermore, outside London areas such as Slough, Reading (Berkshire) and Oxford are just a train ride away.
Neighbouring areas include Harrow, Chiswick, Kingston, Richmond, Hayes, Ealing, Southall, Ruislip, Perivale, Osterley, Hanwell, Hillingdon and Uxbridge.
Is it possible to sign up for just one or two weeks?
We've designed the course so that each week develops on the previous week, we therefore recommend that students take part for three weeks so that they are able to experience the full benefits of the course. If your child cannot attend the full course due to personal circumstances, please contact us to discuss taking part in one or two weeks.
Please note that we have a limited number of spaces available for students who are taking part for one or two weeks. We therefore recommend booking early to avoid disappointment.
Are your tutors CRB/DBS checked and qualified?
Absolutely. We vet all of our tutors and thoroughly check that they are DBS cleared. Furthermore, we specifically handpick tutors that are experienced, qualified, have stellar reputations and glowing references from previous employers.
My son/daughter gets bored easily, will this course be enjoyable for them?
Of course. We believe that studying should be fun and we therefore incorporate engaging and interactive activities into our lessons. Furthermore, we embed learning games and brain training activities that help children to improve their memory and stimulate their minds. Our courses are always effective, challenging and enjoyable. In addition to the above, we work in conjunction with a leading sports coach who manages the sporting activities during the course. This ensures that students have a healthy balance between studying and having fun.
Do you work with students who live abroad but want to apply for a place at a British school?
Certainly. Many of our students come from countries such as the USA, Dubai, Nigeria, Russia, Saudi Arabia, China and Japan. We have a vast level of experience in supporting these students and helping them to become more acquainted with the British curriculum and 11+/ ISEB exam content. We always strive to ensure that all of our students, regardless of their nationality, enjoy their experience of studying with us.
I've taught my child myself, should I enrol them in the course?
It's great to teach your child in preparation for the 11+ exams but for them to really succeed, it's vital that they receive support from experienced education professionals.
As tutors with an extremely high success rate, we know what is required for students to pass the exams, we understand the types of mistakes that are made which prevent students from excelling and we know how to work with each student to ensure that they do their very best. The level of experience, knowledge and insight that we have is profound and it can have a great impact on your child's success.
Payment Questions
How do I book my child's place?
Simply click on the enrolment button above and complete the registration form.
I get nervous about making online payments. Is it safe?
We completely understand that making a payment online can be daunting. However, we are verified by Stripe, GoCardless and Paypal - three leading online payment processors. Rest assured, that we do not see your credit, debit or bank account details during the payment process and your details are never shared with third parties.
However, if you'd prefer an alternative payment option please call us on 0208 242 4270 or fill in the contact form below to get in touch.
Do you offer payment plans?
Please contact us to request further details.
WHEN DOES THE FULL COURSE FEE NEED TO BE PAID by?
To guarantee your child's place on the course, a deposit payment should be made as soon as possible. However, the full course fee should be paid by the 24th of July.
What are your terms and conditions?
Please read our terms and conditions below.
Terms & Conditions
If your child cannot attend a course because of sickness, illness, the decision to withdraw or other personal matters, please contact us to request a non-attendance pack which will include the materials and resources that were used during the course. At the discretion of The Tutoress, we may be able to accommodate your child on a future course if there is availability. If you choose to withdraw your child for any reason, no partial or full refunds will be given.
Once a booking has been made, it is non-refundable and non-transferable. All sales are final.
The Tutoress reserves the right to change or cancel a course if the required minimum number of participants is not met. If the minimum number of bookings required to run a course is not met, and if the course is cancelled for this reason, all money paid to us, including your deposit, will be refunded. Refund payments will be limited to the total amounts paid to us.
Class sizes are subject to change. Furthermore, we are unable to reschedule classes that are missed due to a child's withdrawal, family emergency, illness or any other situation. In such instances, no partial or full refunds will be given.
Your details are never shared with third parties unless in the case of a medical emergency.
If you have any questions or specific requirements, please fill in the form below and we'll be in touch shortly.